Welcome buddy!
Musicproductionsinfo is a webpage that was made for people who want to try making their own music. Here I want to give you a quick overview what you need to know when starting your producers career.
Especially if you are new to making music, it can be difficult to start. You are confronted with countless questions and in the end you might get confused and disorientated. With this website I want to help you to put a little order in this chaos. Let me present you the most common used DAWs. I also want to show you which plugins you should take a look at for your DAW, which equipment could be interesting for you and where you can quickly learn the first steps to your own song on youtube.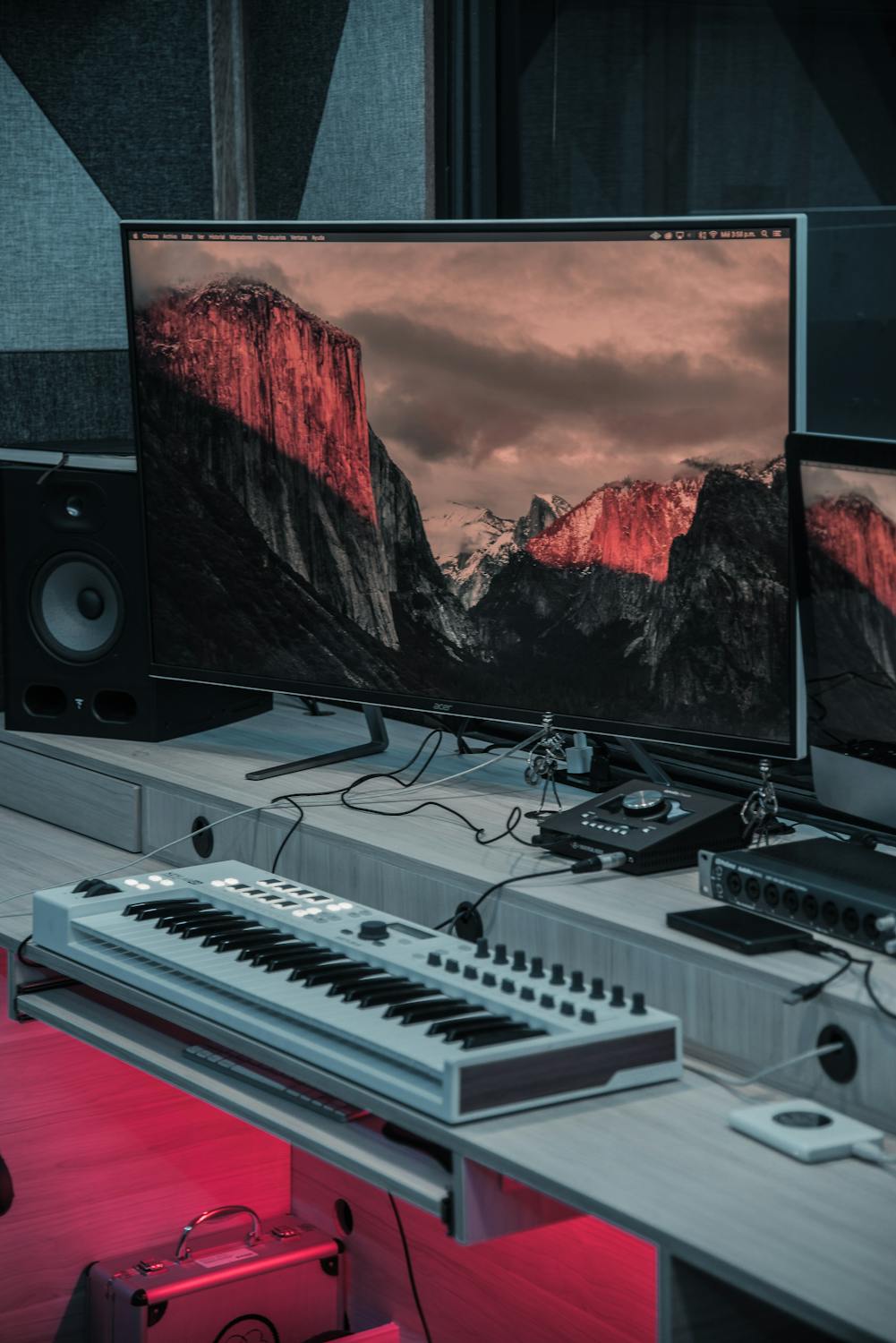 Anyway before you start here are some general tips you might consider when you start making your first track or beat!
Work where you're the most comfortable
For creative results, you'll have to be something I call "in the zone". This refers mentally and physically. Work where you 'll be the most comfortable. It doesn't have to be in a real, professional studio it can be you living room or anywhere else!
Eliminate distractions
Eliminate all distractions or at least keep them to a minimum. Switch off televisions, your smartphone, and even your smartwatch and any other technical device not needed for production.
Learn the techniques
Nowadays, learning how to make a track is just as important as being skilled in music production programs. Learn everything you can about your chosen software! Experience until you discover the fastest, most efficient ways to achieve your desired results. Also Youtube is a great source to get "comfy" with your DAW.
Never force yourself
Only make music when you feel like it. Never force it. If you have troubles concentrating, take a short walk outside, read a book, listen to other mixes, or look for sources of inspiration. Do something else than producing for a couple of minutes and come back refreshed.
Make yourself special!
Don't be afraid to experiment and take inspiration from other genres. Listen to songs in other genres and think about how you can incorporate the best parts of them into your own music. Don't just copy. Strive to be original! This will make your worth grow!
Be flexible
Creating all original and unique music is not always the best thing to do. Nothing wrong with using professional made presets. Use them if you feel that they work best with your track.
Don't overdo it!
The old saying "less is more" goes for pretty much everything and it goes especially for producing. Try to minimize and delete unnecessary effects. Keeping it simple is the key!
Know when to quit (a track)
If you find it impossible to "finish" a track, don't feel too bad about giving up on it and moving on.
It's not about the equipment
The creativity comes from the person behind all the equipment. So, feel free to make your own music with whatever resources you have at your disposal. Nearly no professional equipment needed for your starts!
Work with others
You better get all the help you can get. Collaborate with younger people to keep up with the trends and get fresh new ideas. Go with older people who can offer you sage advice about the industry.
Get honest feedback
Seek honest feedback (if not readily given) from trusted and critical colleagues and mentors who can help you grow as a producer.
Trust yourself. And your ears
When you find yourself stuck in a musical rut while playing with different settings, try listening to your track with your eyes closed. Trust your ears, usually they know what they are doing!
Stay driven and disciplined
Never ever give up. Simple as that. Every beginning is hard. Things will get better.
Continue growing
As always remember to keep moving forward. Take every opportunity that will help you grow and improve. Sometimes, all we need is a little push to discover what we are capable of.
By the way if you have any ideas or suggestion on how we could improve this site or if we missed a thread that might concern new music producers feel free to contact us!